Internets! No second part of Sleeping Beauty essay tonight – Retail Job called for aid, and Rohan Karen will answer!
Consequently, the second part of the essay currently comprises an outline, 300 hundred words, and a picture of the Virgin Mary. You can have the rest of it tomorrow! For realsies.
But I will not break all my promises, Internets. No, in my way, I am true to you. And I believe I promised you the Australian/New Zealand cover for When We Wake, by excellent publishers Allen and Unwin.
Are you ready for this?
Are you sure?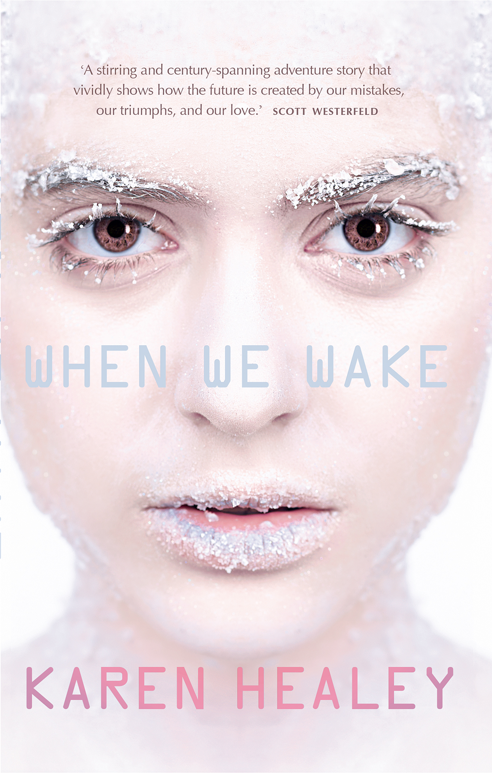 God, I love this picture. Look at Tegan! So direct! So tough! This is a girl with things going on behind her eyes. And that crisp, clean aesthetic, the futuristic vibe, the FROZENNESS (mmmm cryogenics): I love it all.
Oh, and the unplucked eyebrows. CANON.
Oh, and, I'm just going to buff my nails for a second here, check out the blurb from Scott Westerfeld. Yeah. That's right. "Stirring and vivid," says awesome person, author, and NYT bestseller..
There's one on the back jacket too, from Sean Williams (awesome person, author, and NYT bestseller): "A gripping, human story set against the backdrop of a chillingly plausible future here."
I have always been lucky with covers, Internets, but the covers for this book! I think they take the good fortune cake.