What happened to Friday? I went to Wellington and drank flaming drinks with lovely friends and ate ludicrously well.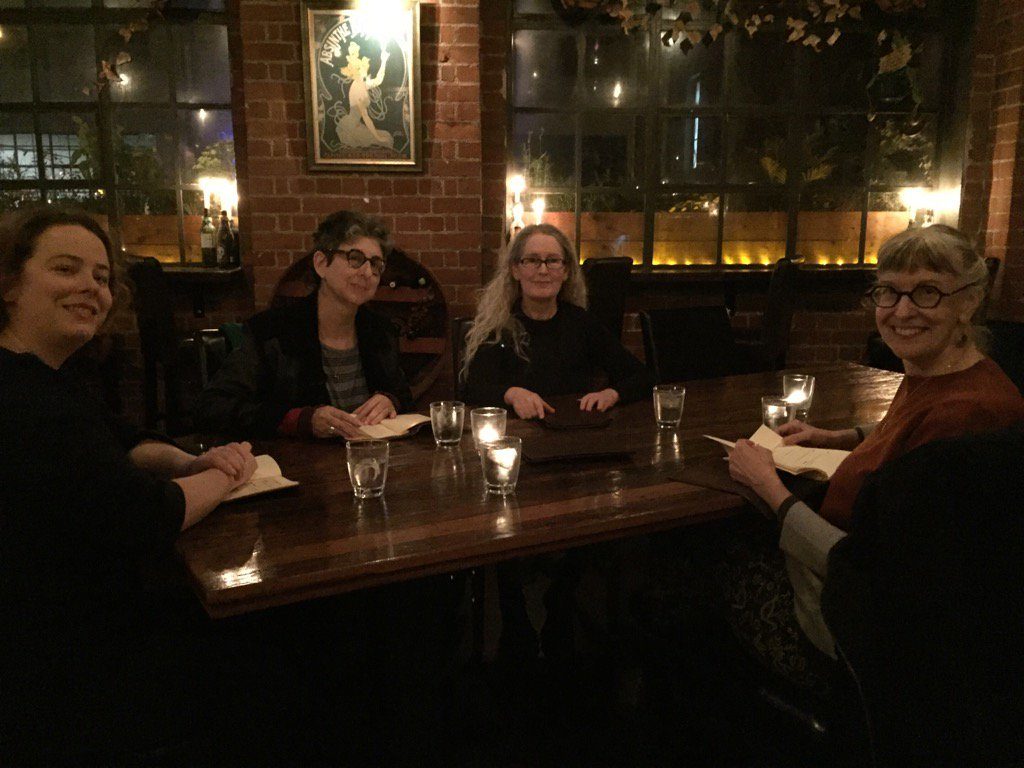 From left: Me, Ellen Kushner, Elizabeth Knox and Delia Sherman. Photo by Fergus Barrowman.
With other lovely friends, I played the Star Trek version of Settlers of Catan. I won, with the longest supply route and a large number of space stations. All the supply route ships were Constitution-class, which I did not think terribly realistic.
I could have a day off, and not feel SEARING GUILT, because I was coming back to writing.
And lovely administrator Pieta found me a footrest! My hips thank her.
Progress today: 2109 words
Progress overall: 6570 words
Average progress: 1642 words/day