Two weeks ago, I attended the Waitaki Girls' High School Senior Prizegiving, where I was invited to be guest speaker. This is the speech. It's punctuated to be heard, not read, which may account for some oddities of expression.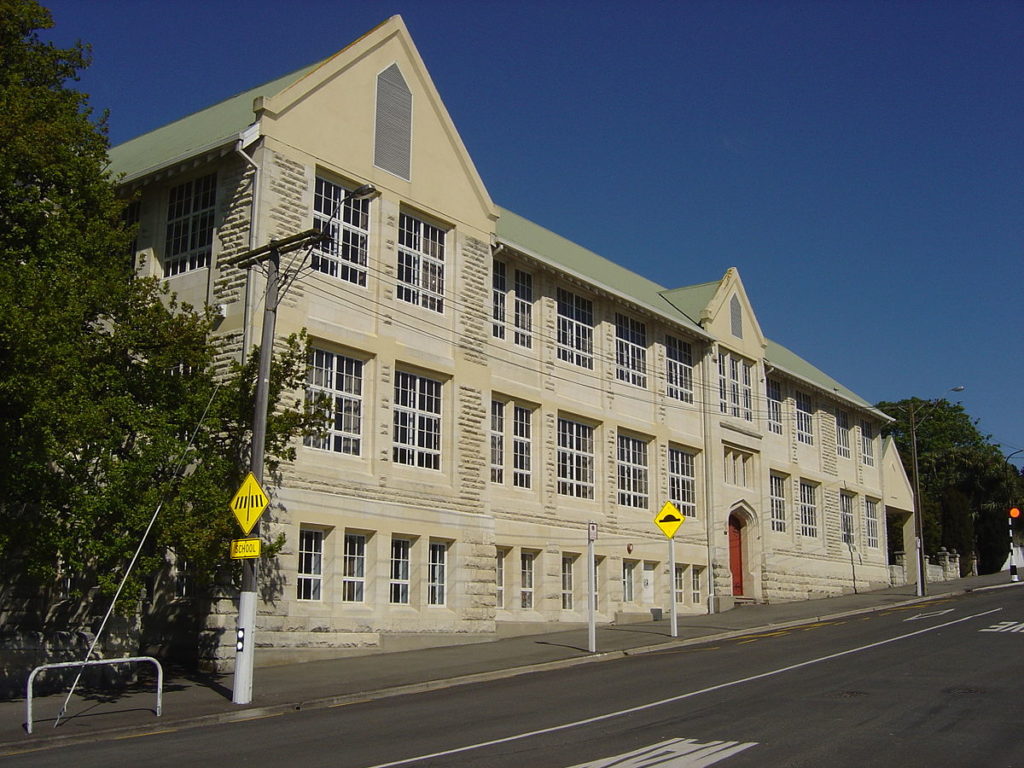 I'm honoured to be here. I sometimes describe my current job as "getting paid to tell lies to teenagers", but this is too great an occasion for lies, so I'm going to tell you a true story tonight.
Once upon a time, I sat where you are sitting, and I listened to a woman speak from where I am standing.
It was literally your lifetime ago, and I don't recall much about who she was or what she said. I know that she was an athlete – I'm pretty sure she was a netballer – and she told us that her best piece of advice was that we should persevere. Because in high school she'd never gotten into the A-team. Her best place had been B-team reserve. Her body type wasn't perfect for netball and she didn't have a real natural talent for the game. But she loved netball, and she stuck with it, and she worked harder than anyone else to improve. After high school, the players who had the "right" bodies, and natural talent hit the limit of how far that could take them, and weren't willing to put the work in that could get them further. Talent is great, she told us, standing where I am standing, but perseverance is highly underrated.
This was memorable enough that I stole it and put it in a book I wrote ten years later. It was my third published novel. It was the seventh novel that I had written. I've always loved writing, and I did, at high school, have talent. But there are plenty of talented writers who never publish. Talent meant I could write. Perseverance meant I could write four novels before I wrote one I thought I could sell. Talent wrote the first draft of that novel. Perseverance wrote the five drafts that followed.
Talent will lie to you, and say that success should always come easily. Worse, if success doesn't come easily, you'll think that because you don't have talent, that means you can't do it. Perseverance knows that's a lie. Perseverance knows that if success doesn't come easily, that means you can't do it yet. But you can learn.
That is the point of your education – that you've learned how to learn. That when you leave this school and step out into what adults like to call the real world – as if your school life is not very real – that you will keep learning. And there's so much to learn. The world is changing, and you are going to change it. Something like fifty percent of you will work in jobs that we can't train you for, because they haven't been invented yet.
So, what then can I tell you? What's honest and useful advice for you, where you are sitting, from me, where I am standing, a lifetime away?
True story: There are times when you will fail. In friendships, in relationships, in work, in sport, in study, there are times when you will not succeed. Good. Learn. Make change.
True story: There are things that are going to make you furious. Injustices and insults and inequalities that make you rage. Good. Get angry. Make change.
True story: There are moments when you'll realise you've hurt people, through carelessness or malice, through your speech, or action, or inaction. You'll feel terrible. Good. Feel shame. Make change.
Be kind whenever you can. Be angry when you should be. And persevere, because the woman who stood where I am standing was completely right about that.
She also gave us another piece of advice. She said that should stay in touch with our high school friends. That the people we were friends with then would be our friends for life.
I nodded and took this in and I can tell you right now that she was wrong, at least when it came to me. I treasured and loved my high school friends, and they are now casual acquaintances, or Facebook friends, or in one case, a colleague I was very happy to meet again. My best friends, the people I share my life with, are all people I met after high school. If your best friends now stay your best friends for life, that's wonderful. But if they don't, please know that there are incredible people and amazing opportunities for friendship in your future.
There's so much in your future. There are jobs that don't exist, and families you've yet to create and communities you'll join and grow with. There's triumph ahead, and heartbreak, unimaginable joy and terrible sorrow. There's waking up at 3am and cringing about something you said eighteen years ago, and there's finishing a project that took all your skill and strength and realising how much you've learned and how far you've come and how happy you are.
Please don't trust anyone who tells you that the high school years are the best years of your life. Trust me when I say that they're not. The best years are coming. They're going to be amazing, and so are you.
Once upon a time, sitting where you are sitting, a group of young people stepped into the world, and changed it and themselves, in ways both big and small. That's a true story. I look forward to reading it.