Look, Internets, I won a pretty!
This is my William C. Morris Award finalist plaque for Guardian of the Dead!
You see it below in the hands of my American editor, the supersmart Alvina Ling (who is rocking that bob!) and my fabulous editor Barry Goldblatt.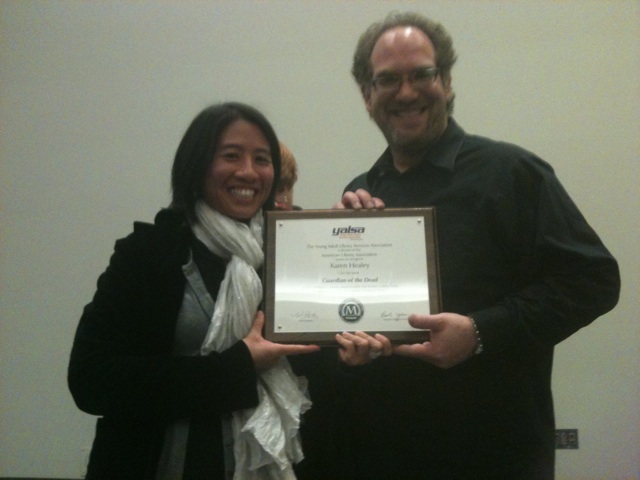 Big congratulations to the other finalists, Barbara Stuber, Lish McBride and Eishes Chayil, and HUGE congratulations to Blythe Woolston, whose book The Freak Observer is the 2011 William C. Morris award winner!
I am currently writing something about which I shall tell you NOTHING as yet. But it has been brought home to me that people might want snippets of my next book, The Shattering. Teasers, as they say! Or in the book world, cookies.
Internets, would you like some cookies?