Internets, this is a totally frivolous post, because today I planned out some changes to the beginning of Cheerbaby Goes To State (Less thinking! More action!) and tomorrow I am working Retail Job 10-7 and I do not have the time to put together something awesome for you.
God, Internets, for reals, what do you want from me?
What you are going to GET is the Five Things I Want To Buy Right Now (but won't because I am broke): A Brief List.
1: A Macbook Air
I have a very old Macbook – I got the first model you could get in black, that is how old – and it's still valiantly chugging along. But it won't run a lot of software I depend on, and it's super heavy, and the battery is shot. It is great for writing in bed, and that's pretty much it. I use my iMac for everything else (and I love my iMac but it is not portable). I need a working laptop, but I do not NEED a Macbook Air. I just really want one.
Ohhhh I want a Macbook Air. I want to casually swing it around airports, wearing a cute sundress and my awesome blue heels. If I had a Macbook Air I might even write on planes! (I will never write on planes.)

2: A trip to Shanghai
I have been trying to convince my mother that we should go to Shanghai for three years. She loves sewing and upholstery and all that crafty stuff and I love great food and exciting cities. BAM let's go to an exciting city with great food and an incredible fabric market!
Anyway, she's now convinced. Nice work, self! Let's go to Shanghai! You know, when we can afford it.
3: This Iron Man decal for my Macbook Air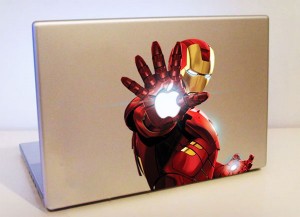 All of them. LOOK at them! So many beautiful blues and greens.
All right, this is clearly cheating. If forced to choose only one, I'd go for Rainstorm. Or maybe Secret Peri-wink-le? Or Re-Fresh Mint. But probably Rainstorm.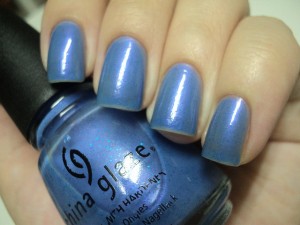 5: Huh
I guess I only really want to buy four things right now? I mean, I want a house, and a labradoodle, and acres of bookshelves, but those are all sort of huge things that require pre-buying. I dunno, Internets, four things seems like more than enough at the moment.
What do you want to buy right now?