Internets, I have decided to return to my New Year's Resolution of blogging every day. Tonight was an evening for lighting scented candles, putting on my Nouvelle Chanson playlist*, and carefully dusting all my trinkets.
I promise you more posts of substance in the future, but tonight I wish you calm dreams and beautiful things.
Here is a photo of the Keren public library in Eritrea: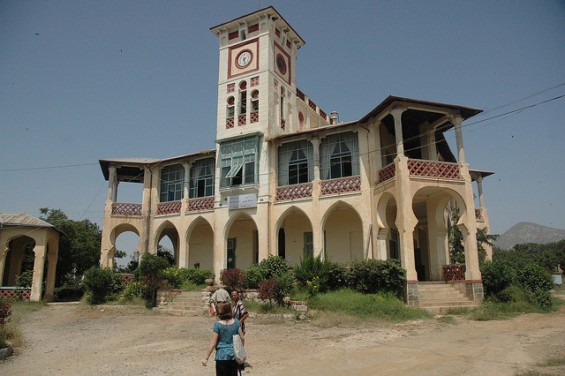 Also, I am getting unprecedented amounts of spam through my livejournal account. So from now on, comments will be turned off there. LJ readers of my blog are more than welcome to respond through my dreamwidth account, where only an OpenID is needed, or at my website.
* I do not even understand French, but it sounds interesting and beautiful.