Hey internets, wanna look at my nails some more? Sure you do! You're fascinated!
I typically do my nails at night, when I've done (most of) everything I need to do for the day and don't have to worry about smudging them with a last-minute laundry load or whatever. Which also means that some days I am just too tired to even think about sitting at my desk for half an hour playing with tools and polishes – with my window open to the night, the plaintive cries of lambs drifting through, so that I don't stink up my room any more than strictly necessary.
The first time I tumbled into bed instead of doing my nails I felt bad about it… for about five seconds. Then I remembered that this challenge is for me and me alone and I do not actually give a damn whether I complete it within the mandated 31 days. I have other things to give a damn about!
On to the pictures, I know that's what you want, you vultures:

Colour VIOLET: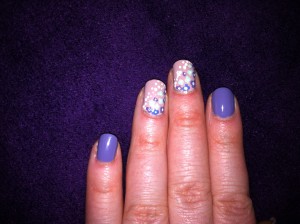 Colour BLACK AND WHITE: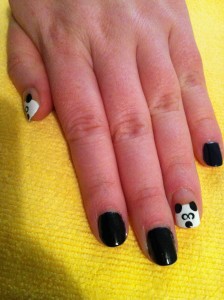 Colour METALLIC: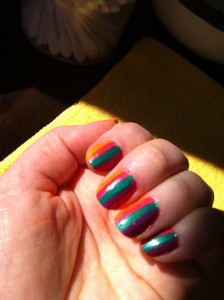 Colour GRADIENT: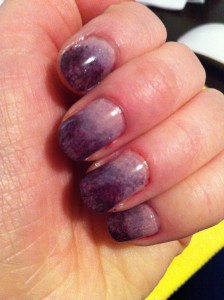 Pattern POLKA DOTS: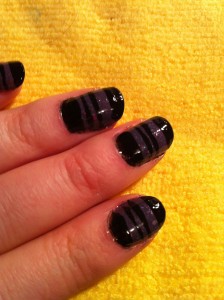 Pattern ANIMAL PRINT: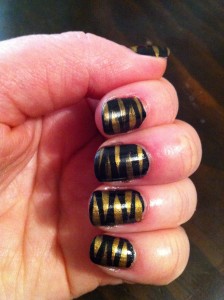 Pattern FLOWERS: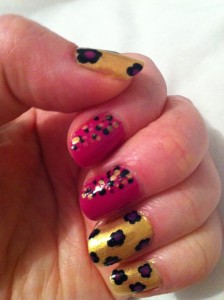 Pattern DELICATE PRINT:
My favourite manicure so far is the polka dots, with the panda nails a close second. What do you think?