This has not been a great week.
On Monday, I was very sensible. Self, I said, you have parent-teacher conferences on Tuesday night. The chances of you cooking anything at all that evening are minute. Cook your two meal dinner on Tuesday instead of Monday, and then you can eat delicious leftovers instead of a bag of chips, two apples, and half a pack of breath mints from your handbag.
Self, I replied, you're very smart.
Tuesday: Monday: Parmesan-Crusted Chicken with Sofrito and Foccacia Bread.
This was the recipe that had wanted both olives and celery, which I got rid of by giving them to various grateful workmates. I did not miss them at all in the ingredient line up: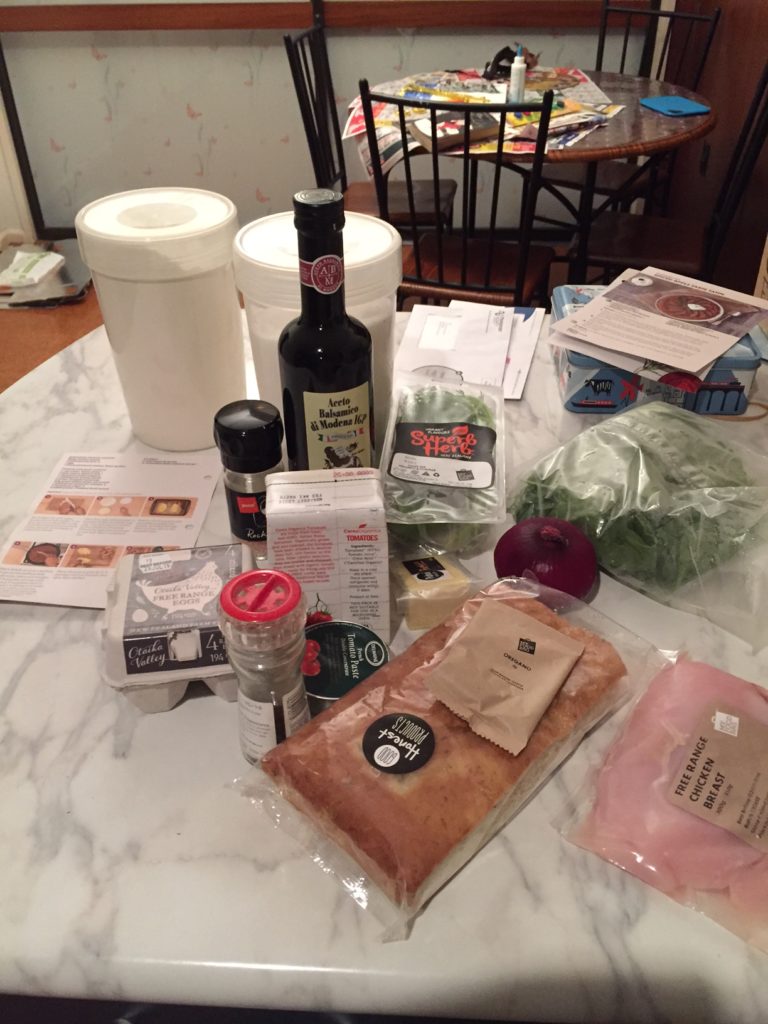 This recipe was one of those occasions where it felt like I did a ton of chopping and prepping and used a bunch of little dishes, and then everything came together in a glorious symphony at the end. Even without Nadia's experienced advice, I am wise enough to get all my shit together before I cook, especially with several dishes on the go.
Here's the sofrito mise en place: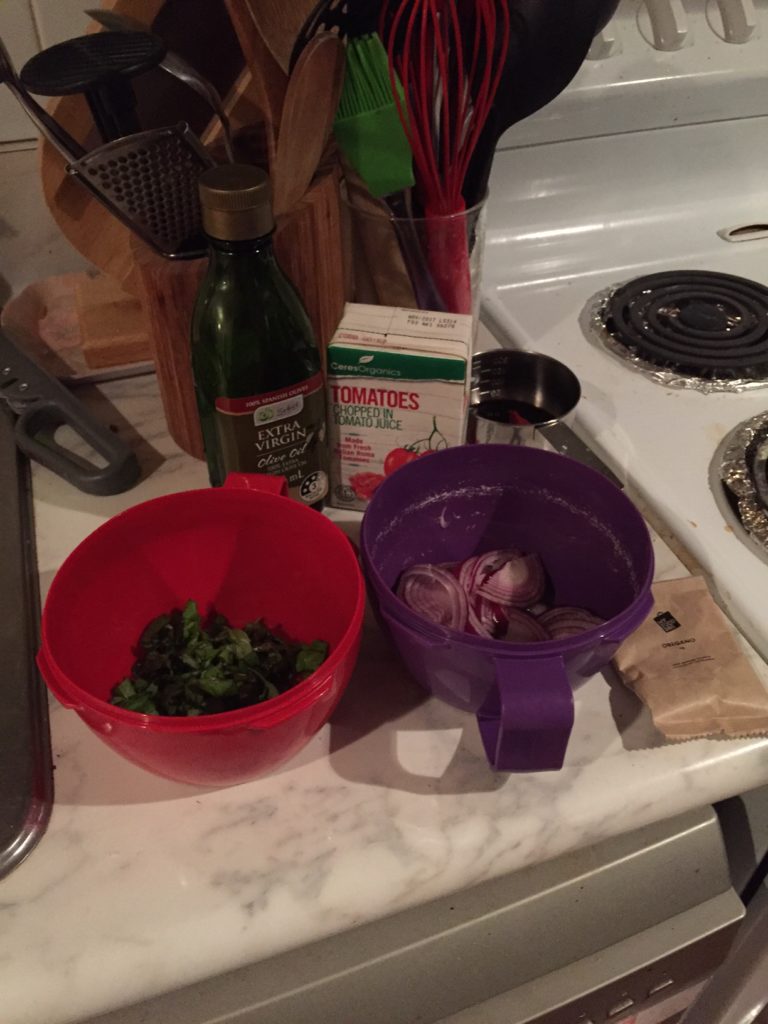 And here's the chicken mise en place: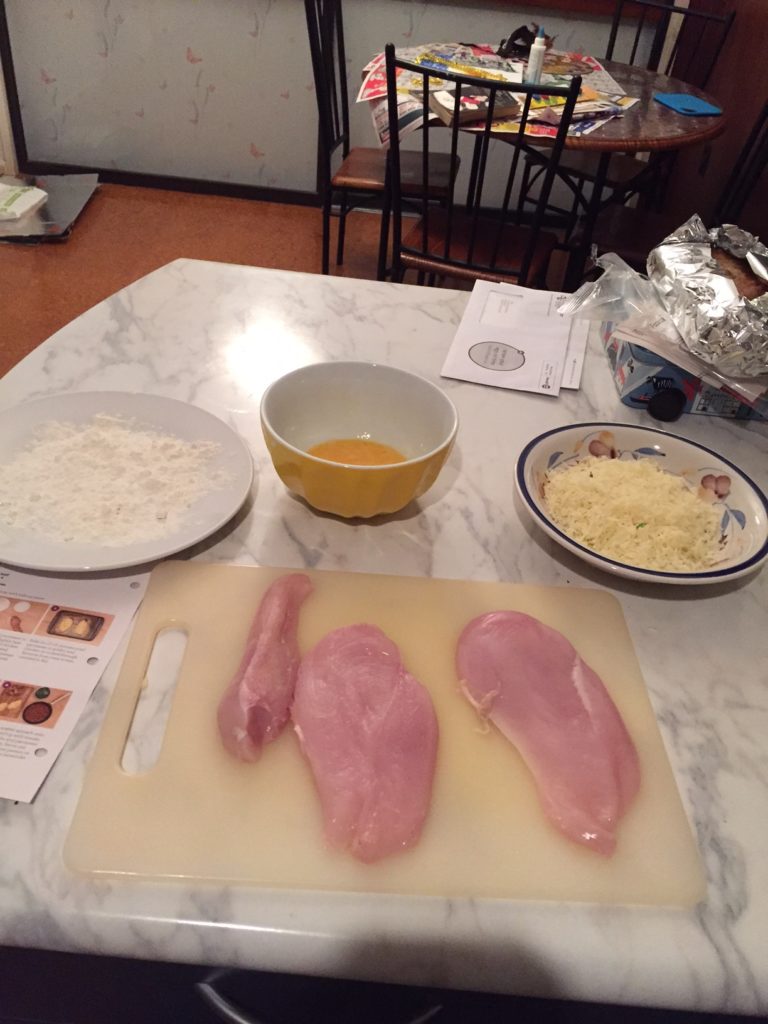 This recipe required a whole (little) block of Puhoi Valley parmesan cheese, which would have cost me a decent chunk of change at the supermarket, so I was delighted to use it, but a little puzzled. Did I really need that much cheese? It was going to be a LOT of cheese: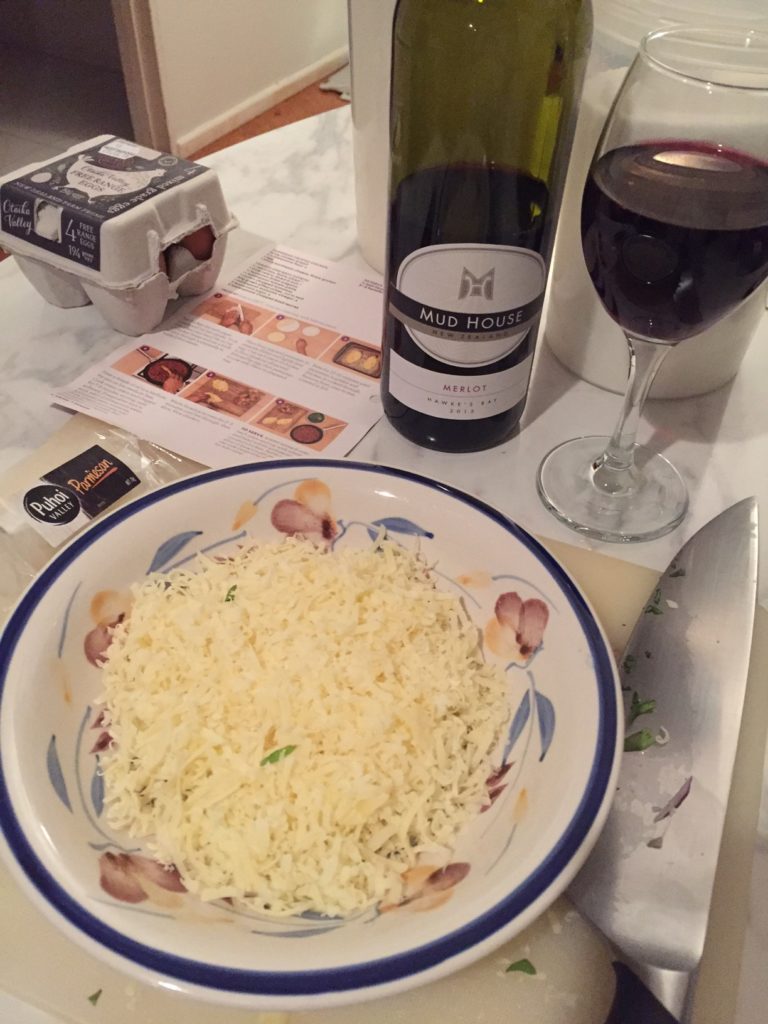 It was a lot of cheese! I used it all: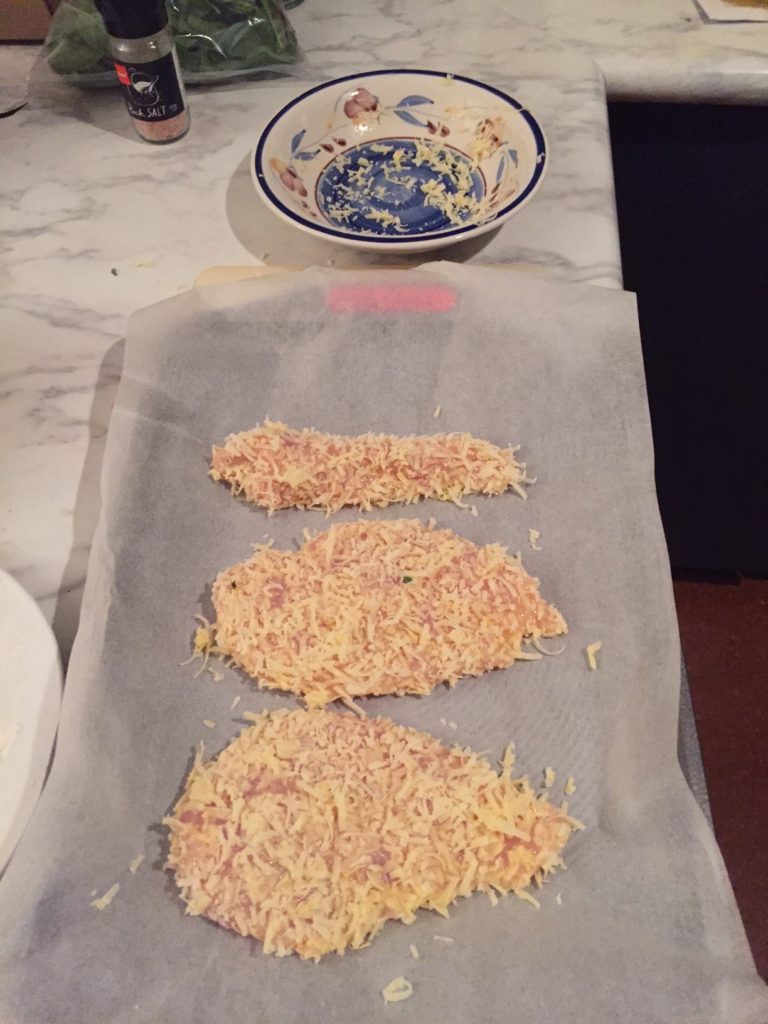 Unfortunately, I wasn't wise enough to do the thing with the oven clock to turn the oven on, so I busied myself making Bad Collage at the kitchen table for twenty minutes or so. If this had been the most annoying thing to happen this week I would have been flying HIGH.
This meal, fortunately, came together spectacularly. Basil and tomato sofrito is about ninety million times better than basil, tomato, celery and olives sofrito would have been. I still can't work out how to slice crusted chicken without losing half the crust, but I threw it on there and ate it anyway and it was just as good as you'd expect from a whole block of cheese.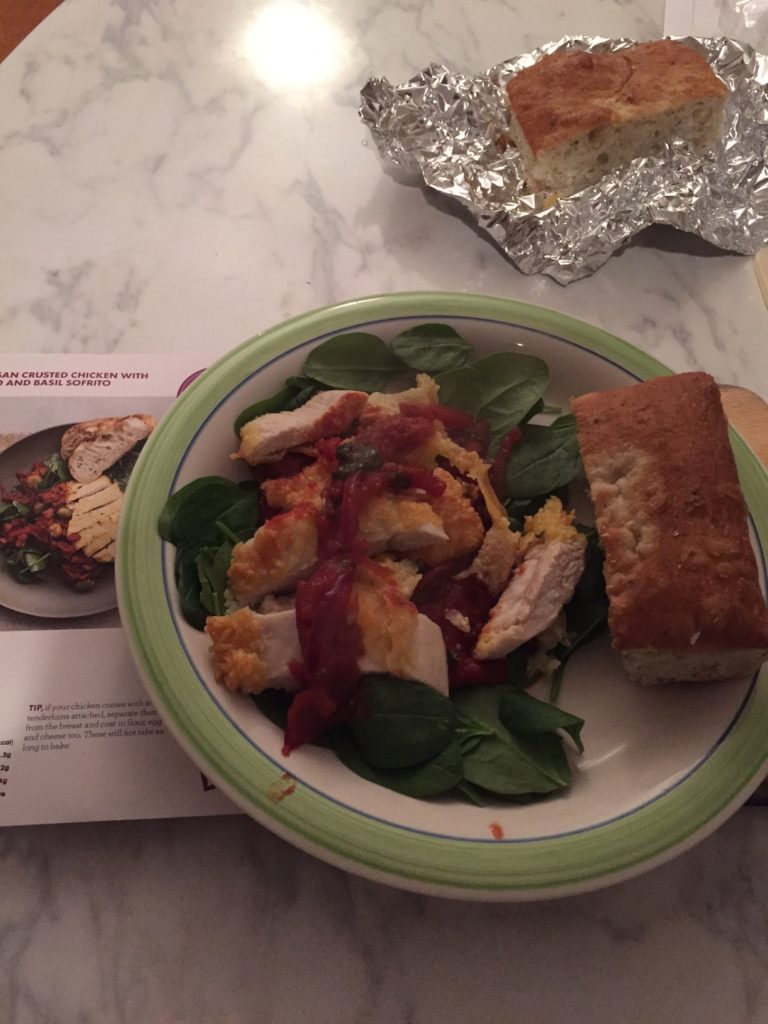 There was enough left for the next night, AND a sandwich for the next day, which got several compliments in the staffroom. I felt organised and grown-up, which is not the best reason to do My Food Bag (that would be the food, which has ranged from "pretty good" to "this is one of the best things I've ever made") but isn't a bad side benefit.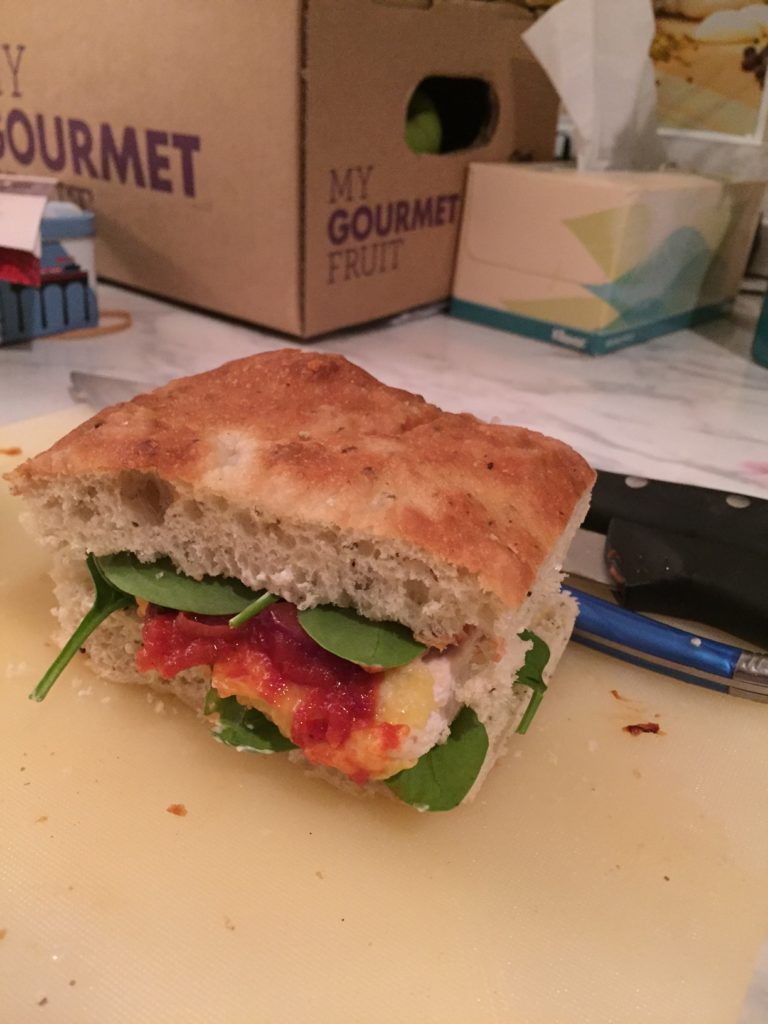 See? Nothing bad could happen to a woman with a sandwich like that!