Yep. I set dinner ON FIRE.
Wednesday Night: Crusted Lamb and Couscous Salad (and FLAMES).
Here were the ingredients. Looks easy, right? Looks safe?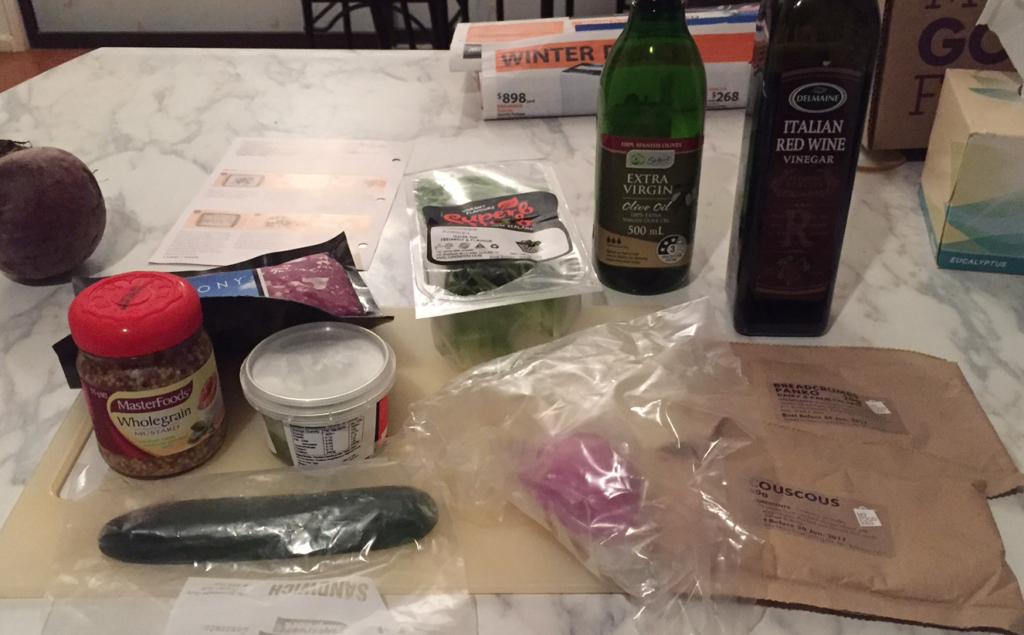 The beetroot is hanging out over to the side because I don't trust it. To be honest, I thought that was going to be the story of this meal: woman heroically overcomes distrust of beetroot! Eats it; declares, "fine, I guess".
Oh, those pure moments of innocence. If I could only foretell the real menace lurking in my future was a much more primal fear than a weird root that just looooves staining everything pink because it's a total show-off and doesn't even taste good.
I diced up the beetroot ("1cm," Nadia said, and this time I meekly obeyed), stuck it in to roast, prepared the couscous and cut up the salad.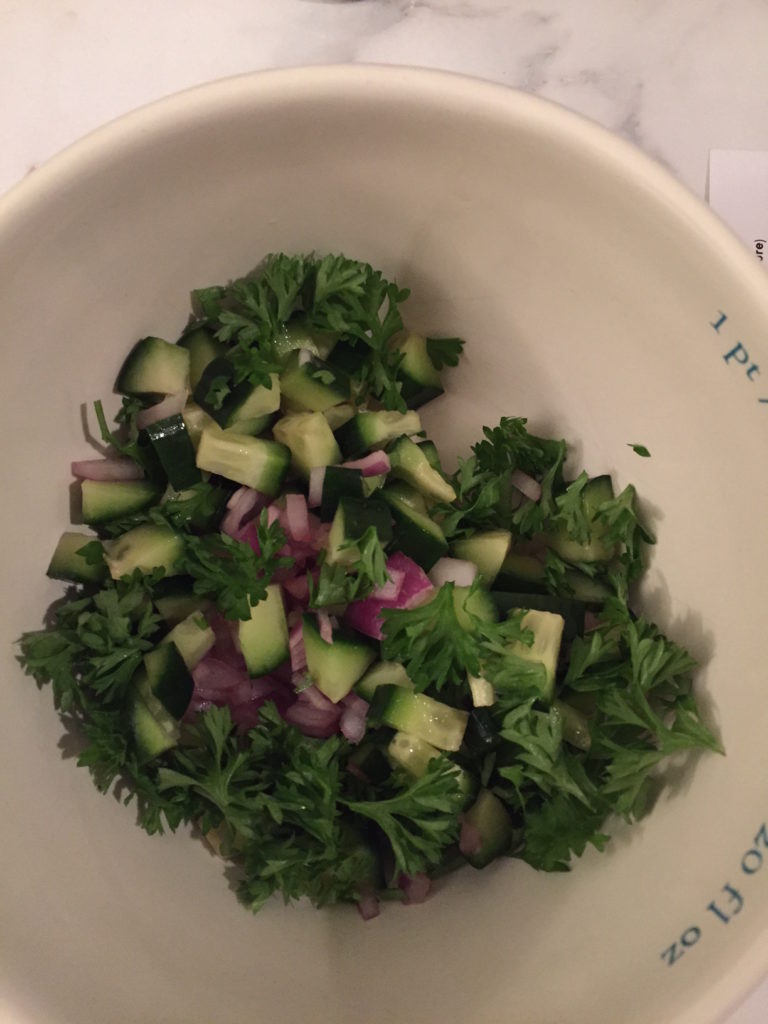 Then I put the crust on the lamb. The instructions wanted me to "spread over" pesto and mustard before sprinkling the breadcrumbs on. I tried "spreading over" with a knife, but like many things in the kitchen, it turned out best done with my fingers and a variety of disgusted faces at the squishiness.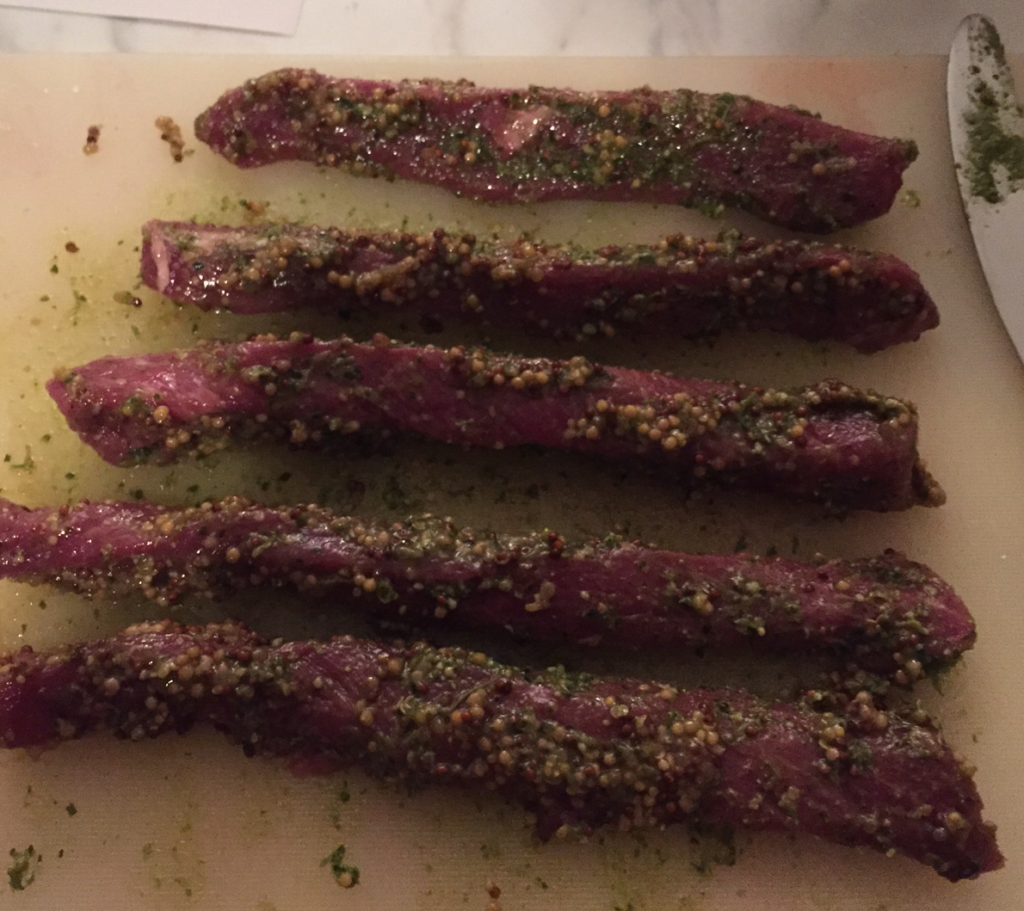 Nadia told me to add the lamb to the beetroot for a few minutes, then take the beetroot away, raise the tray to grill, and watch carefully to make sure "the crust doesn't burn."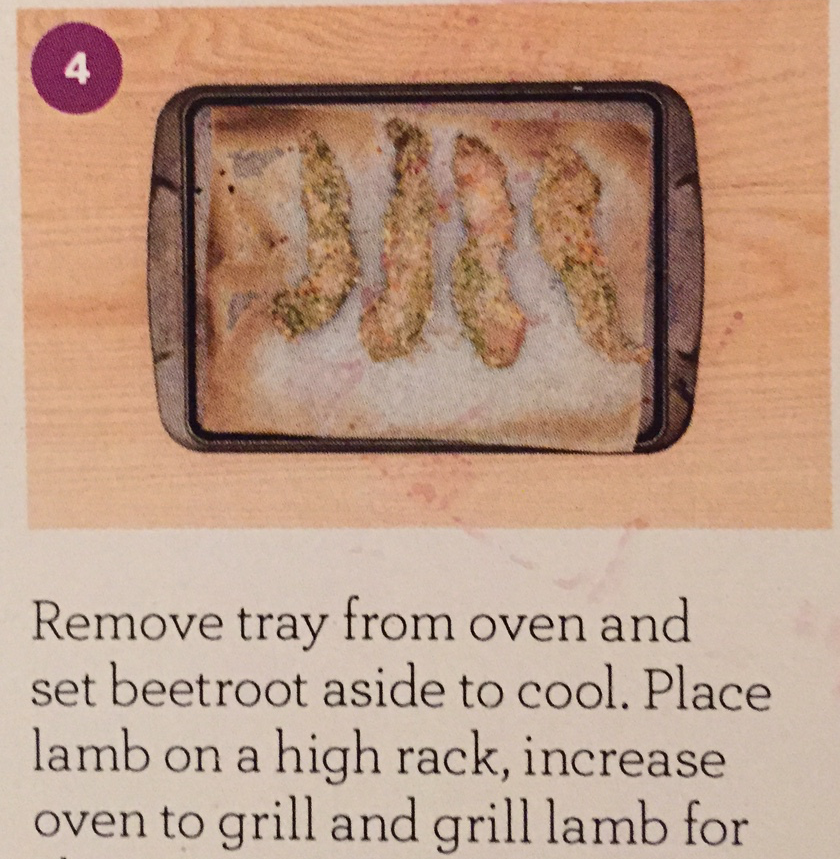 PLEASE NOTE that in this picture the BAKING PAPER IS STILL ON THE TRAY under the grilling lamb.
I followed these directions, written and pictorial.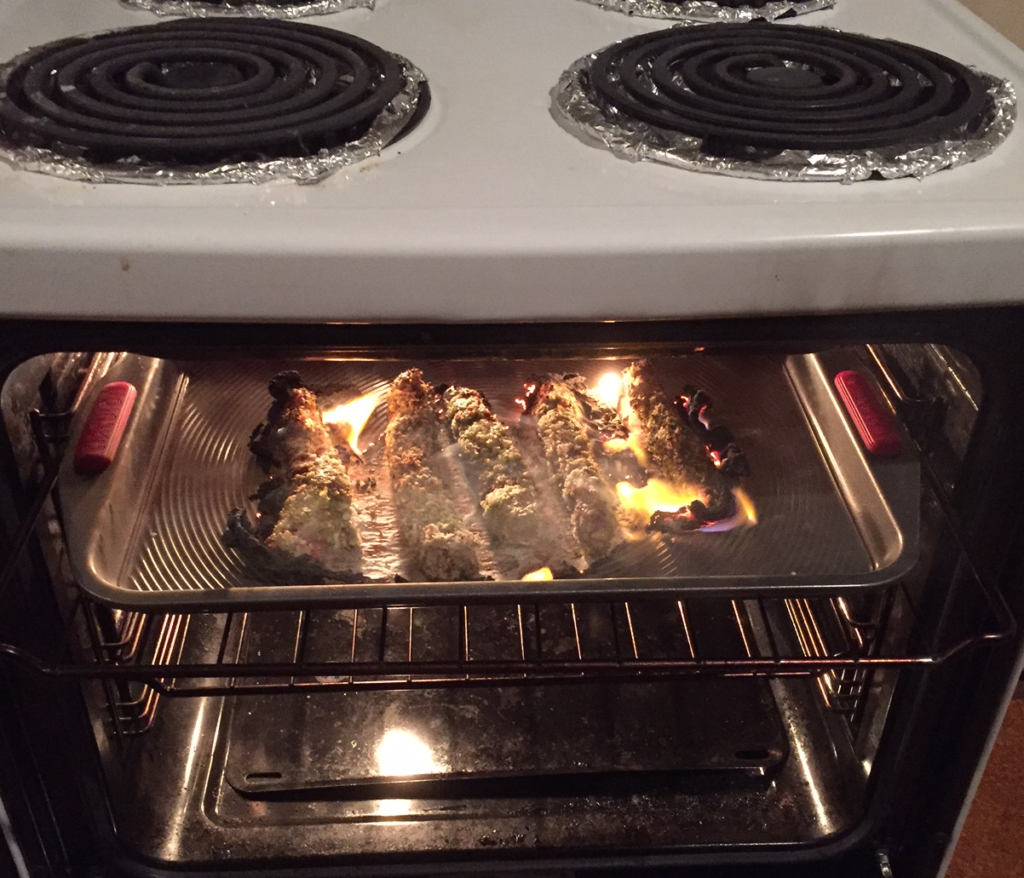 The crust did not burn.
The paper under the lamb turned brown, then black, then burned. I watched it happen with that peculiar dazed clarity of the disaster in progress, with simultaneous disbelief and accelerated thought:
is this happening?
yes.
what do I do? do I take it out?
no. the paper will burn out, and it's all metal in there. it can't harm anything but the lamb and the tray. just let it go.
oh. should I take a photo?
yeah, definitely!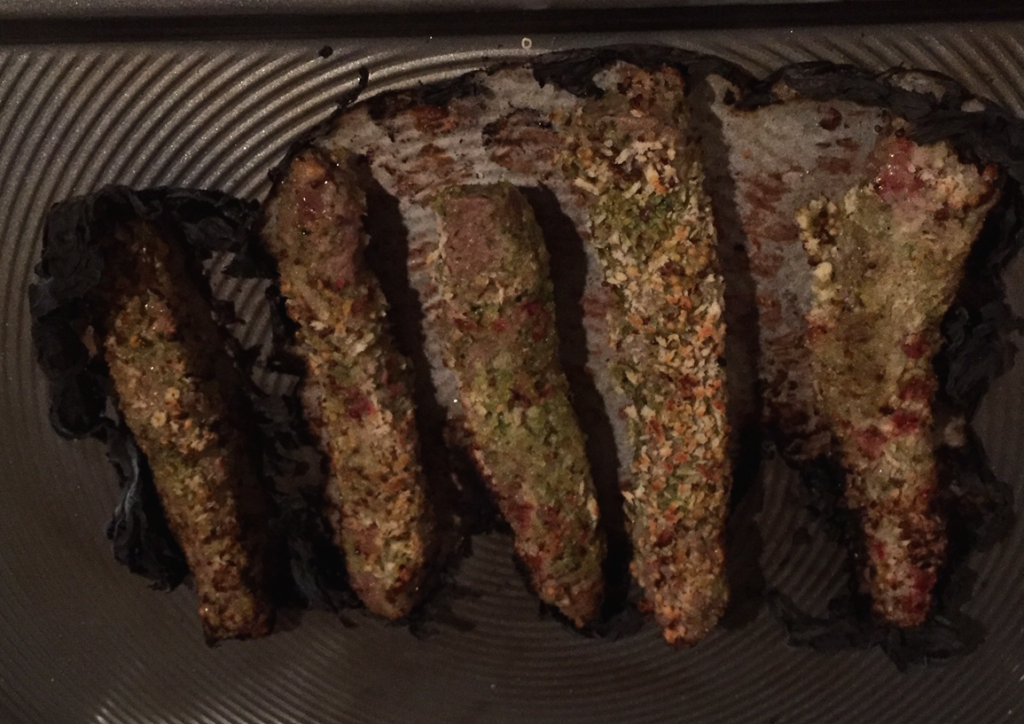 The burnty lamb was fine, with only the faintest en flambe flavour.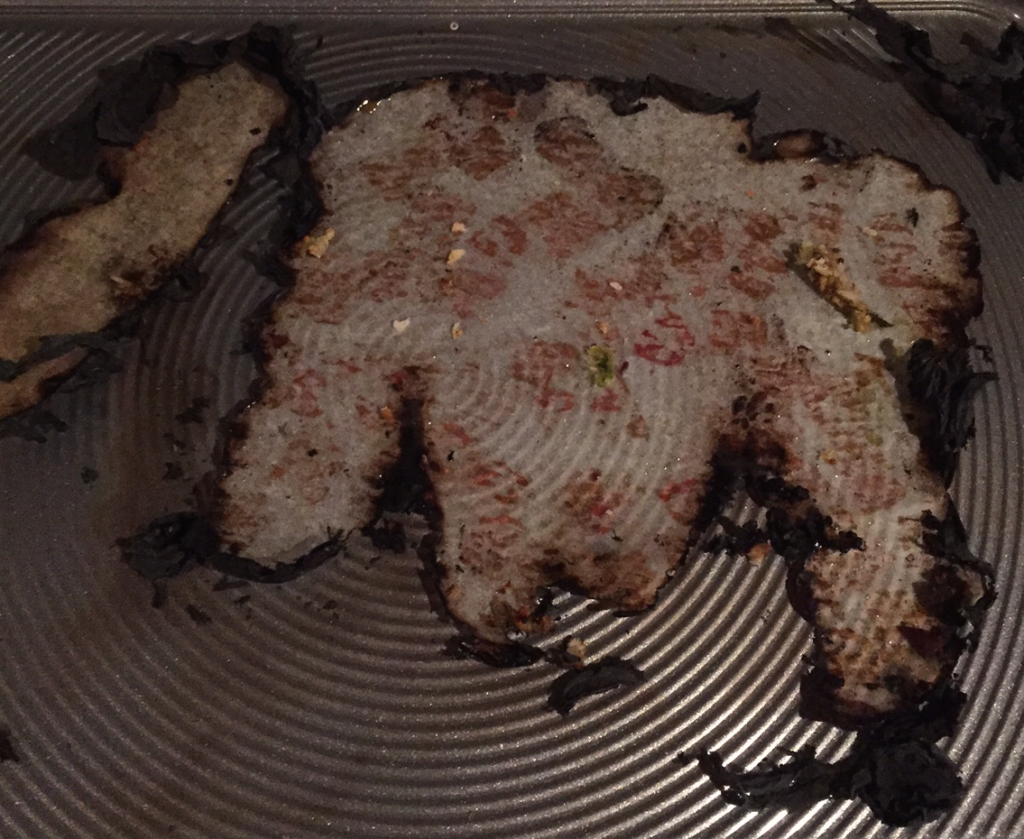 The paper too wet to burn had a continental look.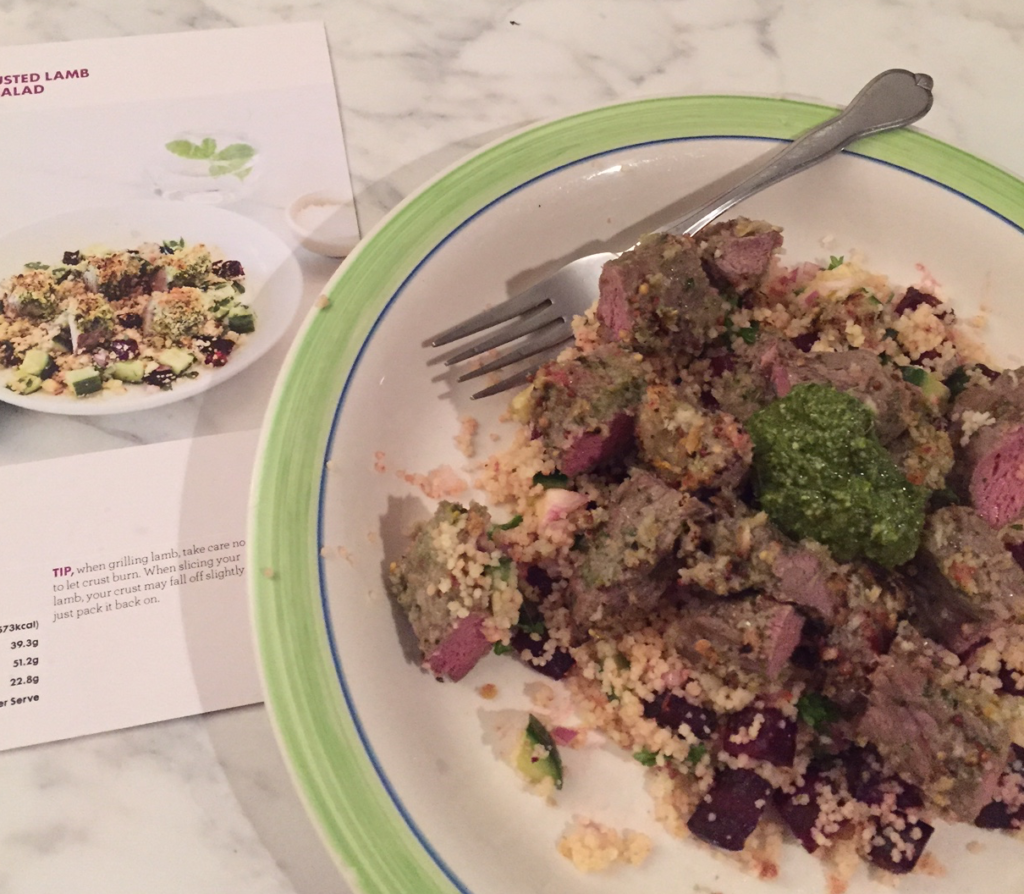 And pretty much anything tastes great with enough pesto.
Even, anticlimactically, beets.