There aren't many foods I won't eat. Marmite, sure, but everyone hates Marmite. Anyone who says otherwise is just trying to make your mouth as miserable as theirs. This was more difficult to work around when I was a kid, and my brother would stuff a whole piece of Marmite toast into his mouth, put his face right up to mine, and chew open-mouthed, exhaling the rancid yeasty stench, until I either screamed and ran away, or hit him and got in trouble. As an adult, Marmite is easy enough to avoid, and I think I'm safe from discovering it in my food bag.
Although I am dubious about many popular adult foods, especially anything unfamiliar, I will eat them. Beets! Kale! I gave grapefruit another go the other day! (Still too sour.) However, there are three things that I absolutely refuse to put in my mouth: pineapple; celery; olives.
Here is a picture from this Sunday's delivery: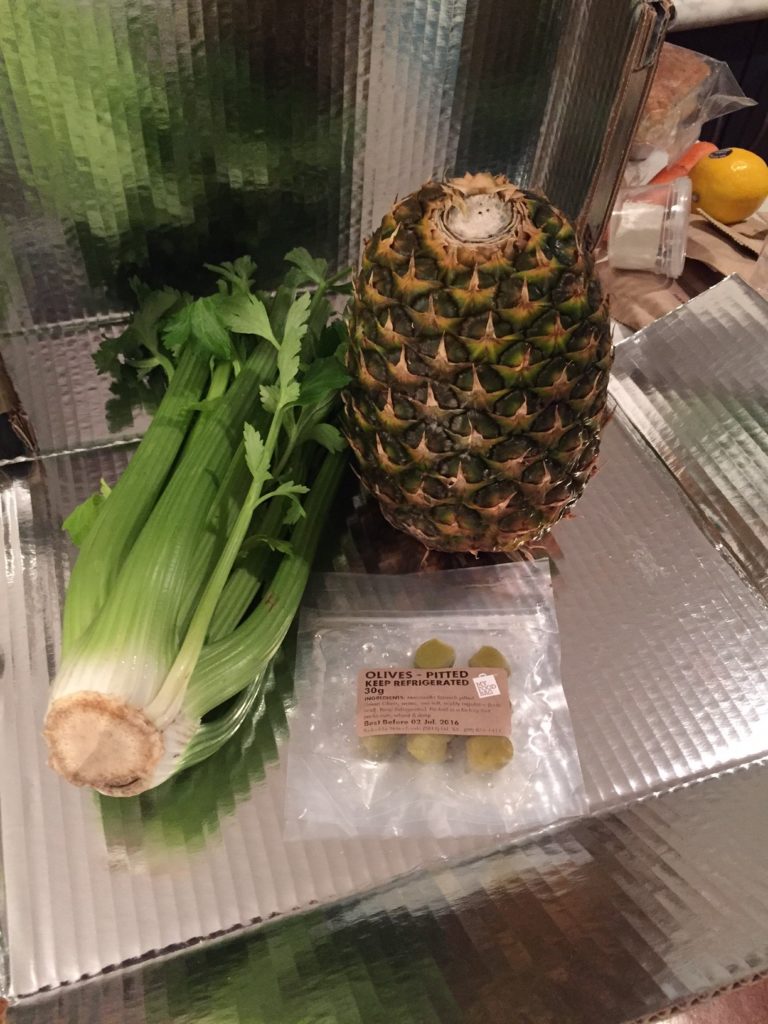 Nadia, why would you do this to me? I thought we were friends.
I didn't even check which recipes the celery and olives were for (the pineapple was in the gourmet fruit box again). I just stuck them in a bag to take into work tomorrow. Someone in the staffroom will love these very things I despise. That is a fun thing about life!
Do you ever think that maybe your actual favourite food is something you'll never eat because you'll never know that it exists? There are a lot of things you haven't eaten, and there's no way to eat all of them before you die.
Also, even if you stopped everything else you do immediately, you will never read all of the good books that exist presently, much less all those yet to be written. Have some fruit: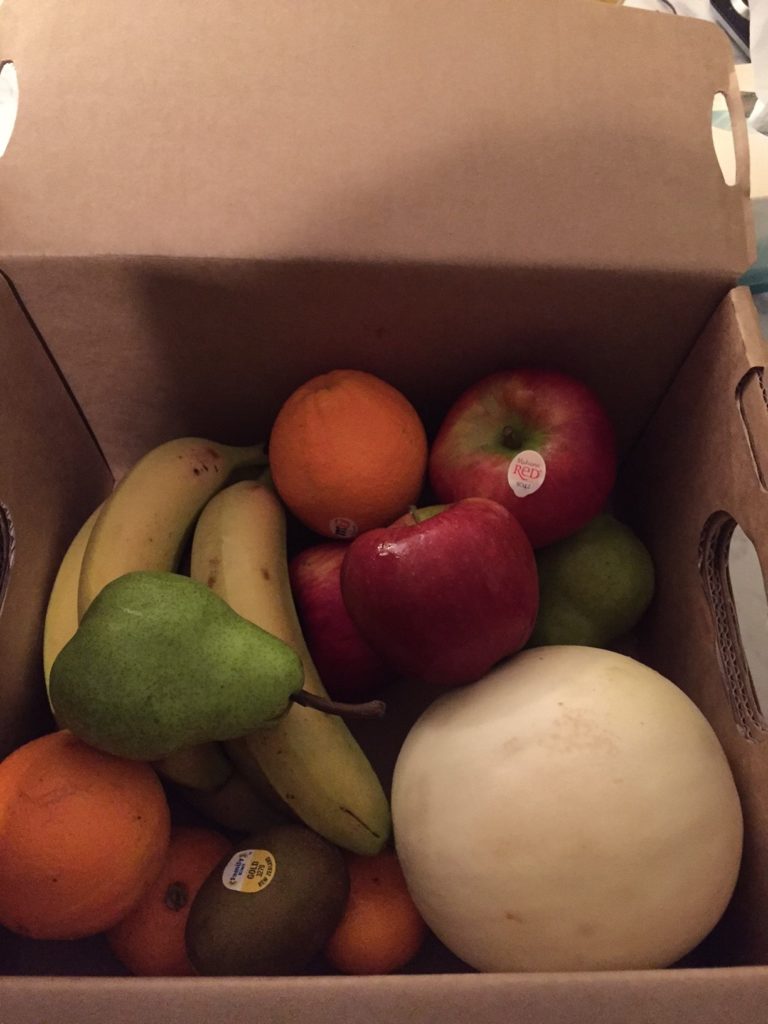 That melon is (discounting pineapple) as gourmet as the fruit box gets this week, but there was a nice recipe for apple tarte tartin, of which I might take advantage.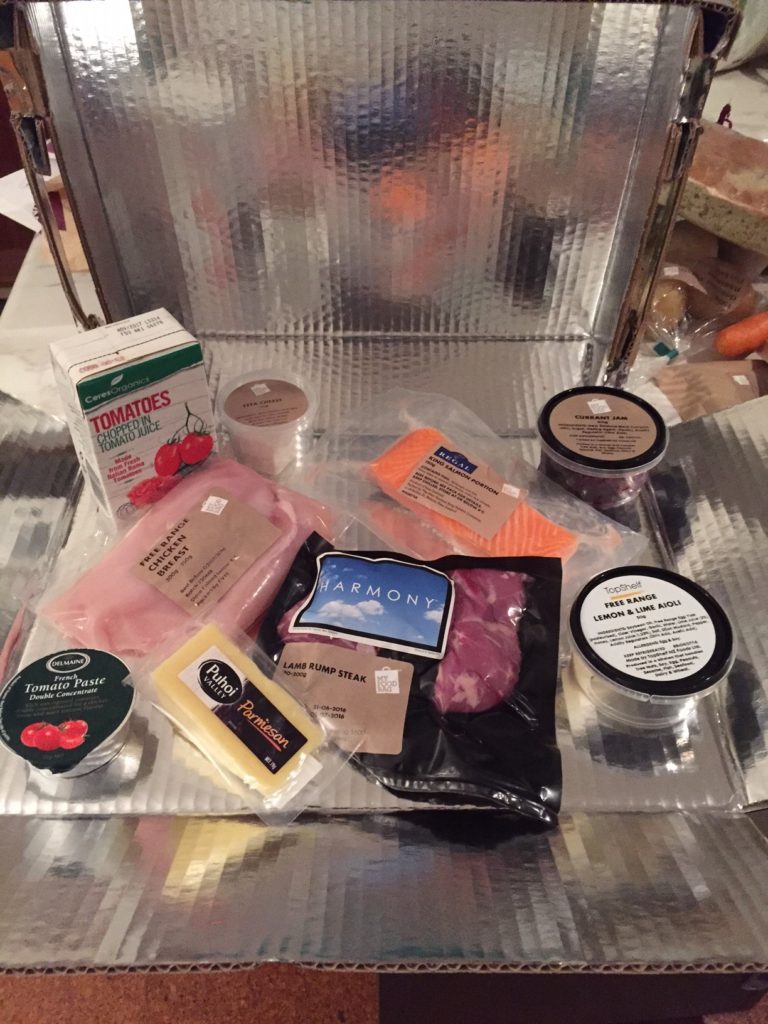 There are three meat things, because the fourth meal this week is vege based. I approve. I've been thinking that I might alternate my Own food bag with the Vege one, because I'm not used to so many meals built around meat. I'll let you know.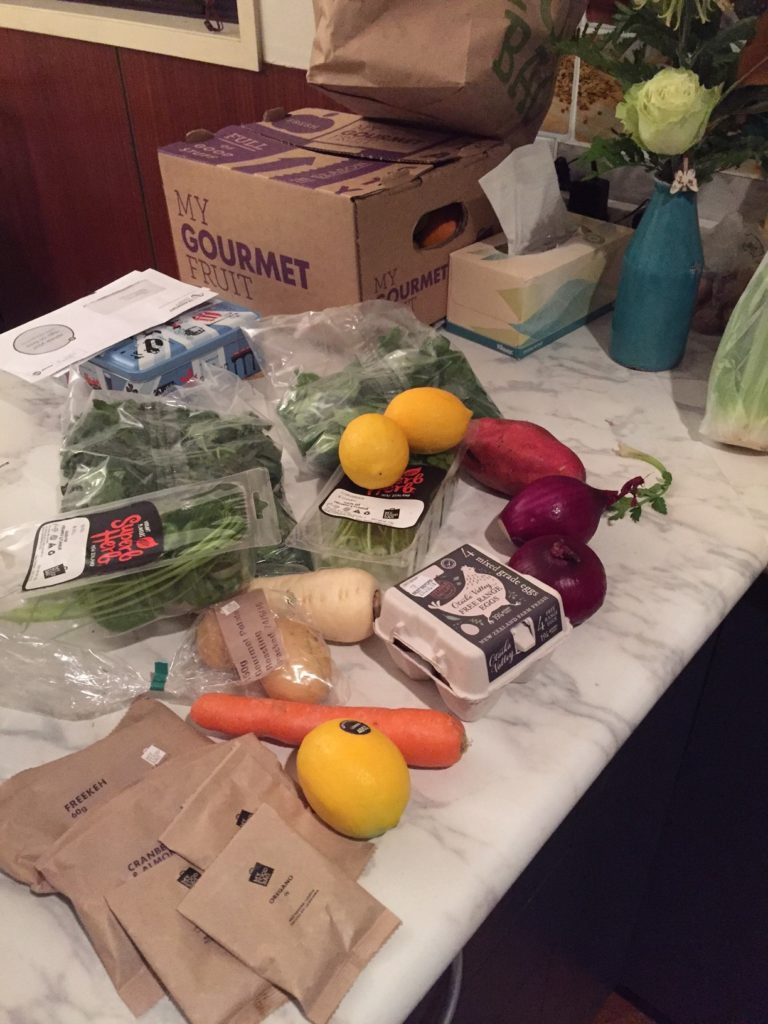 Lots of spice packets and fresh herbs this week! This bodes well. Let's see.