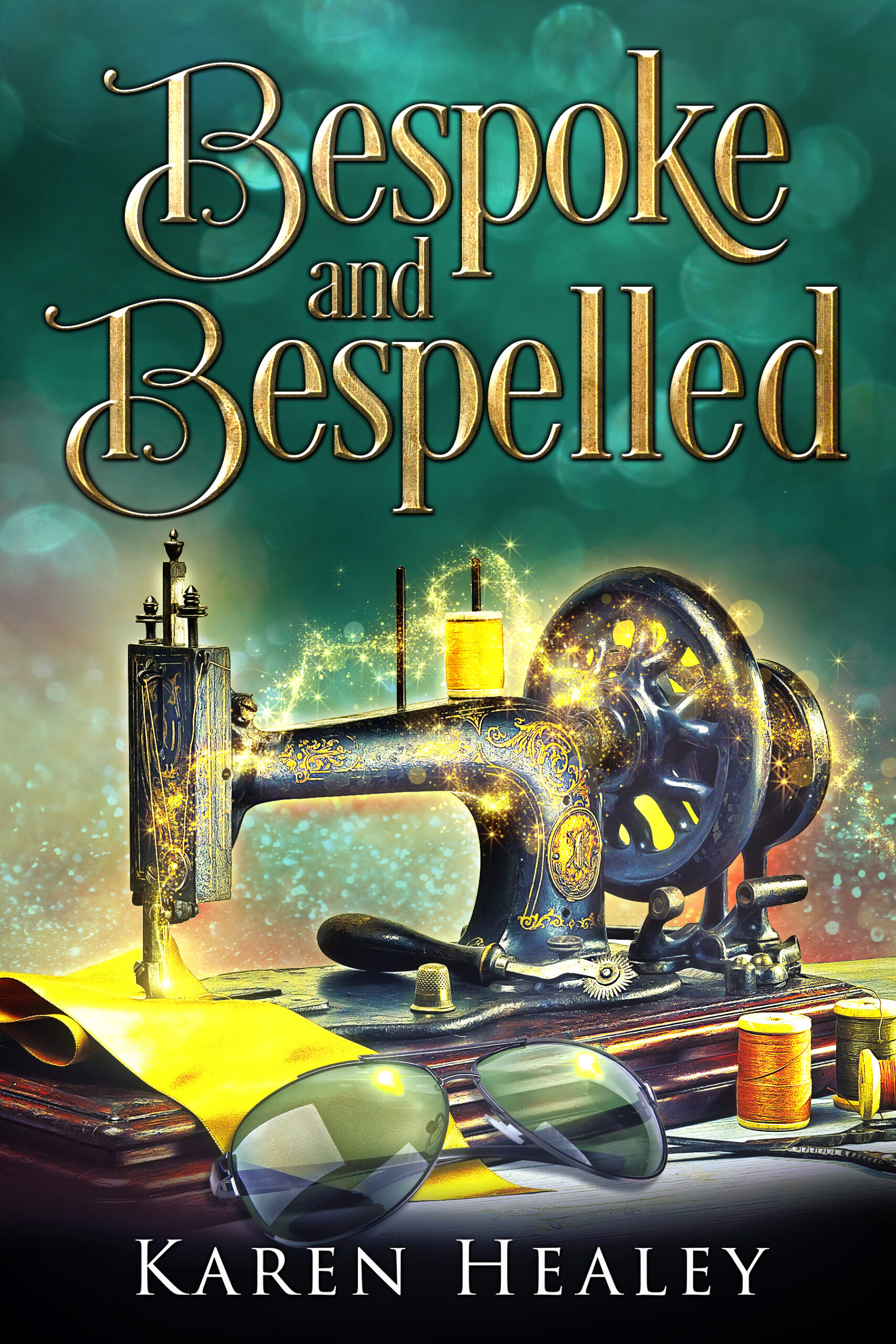 Bespoke and Bespelled
Stitch-witch and costume supervisor Marnie Taylor knew she was taking a risk when she left her solid studio job in L.A. and returned to New Zealand to work on the film adaptation of her favourite fantasy series. But she didn't expect suspicious sabotage on set – or her disastrous attraction to the star.
Rider Adams was hoping for something different for the next stage of his film career. Instead, he's trapped with a terrible script and a production where everything that can go wrong does. And for some reason, he can't stop making an idiot of himself in front of the costume supervisor…
Can Marnie and Rider overcome magical vandalism and studio stresses? Find out in Bespoke and Bespelled, the first Witchy Fiction novella in the Wellywood Magic series!
"Delightful"
"A delightful witchy romance, filled with magic, a side of humour, and heaps of costuming and film production nerdery."
–Andi C. Buchanan, Windflower series.
"Sparkling"
"Sparkling with magic and romance, Bespoke and Bespelled is deliciously fun."
"Splendid"
"A splendid, magical romance between a wardrobe mistress and a Hollywood star [that] enthralled me until the last page. A delightful page-turner."
"Feel-good"
"An absolutely delightful feel-good romantic read! Warm and funny and just really likable."
– A. Robinson, Amazon.com
Karen Healey
Karen Healey is the award-winning author of thoughtful fantasy, science fiction, and magical romance for adults and young adults.