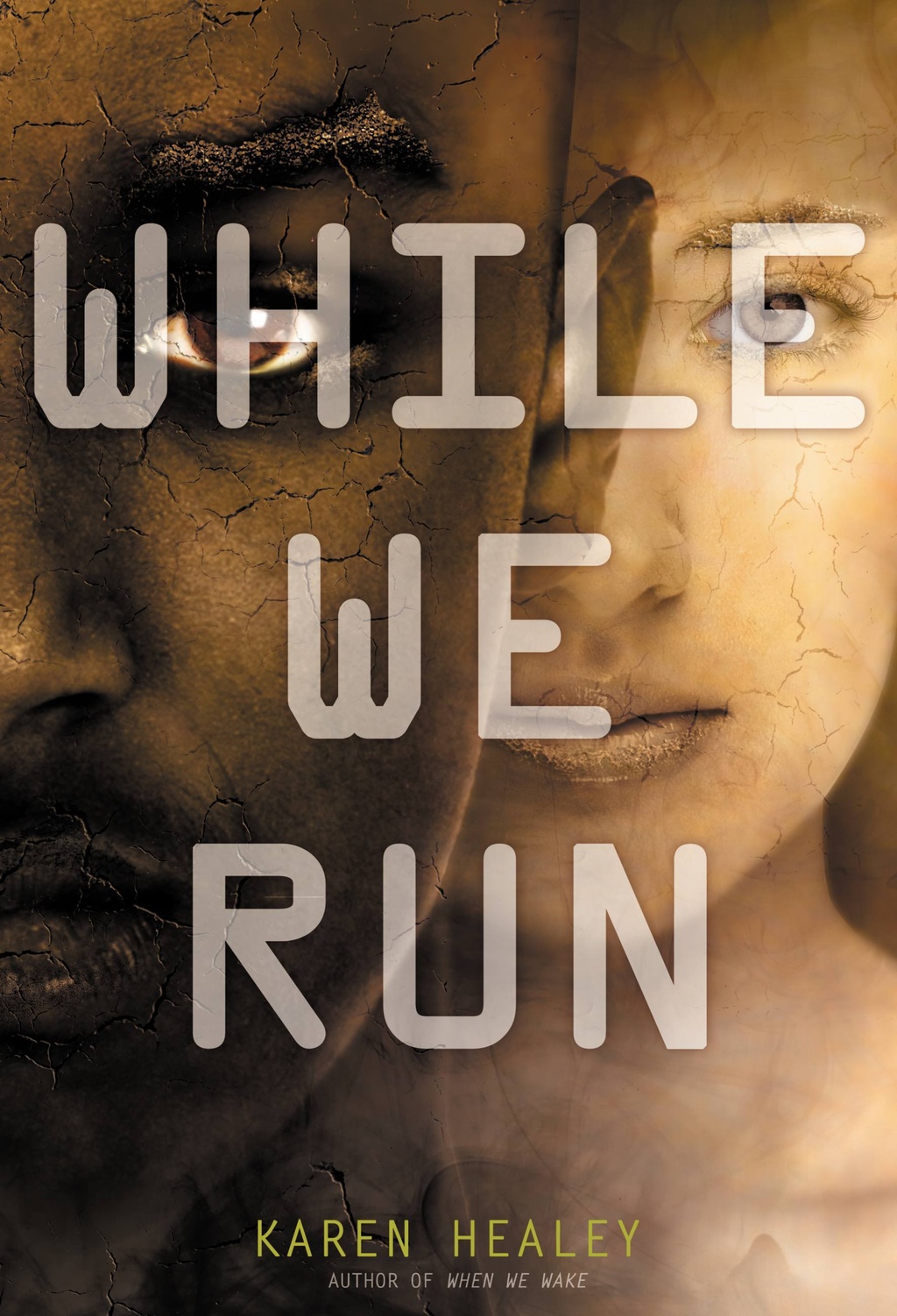 Click here to purchase on Amazon.
Click here to purchase on Barnes & Noble.
Click here to purchase on Kobo.
Click here to purchase on Apple Books.
While We Run
It's 2127, and the future is at stake . . .
Abdi Taalib thought he was moving to Australia for a music scholarship. But after meeting the beautiful and brazen Tegan Oglietti, his world was turned upside down. Tegan's no ordinary girl – she died in 2027, only to be frozen and brought back to life in Abdi's time, 100 years later.
Now, all they want is for things to return to normal (or as normal as they can be), but the government has other ideas. Especially since the two just spilled the secrets behind Australia's cryonics project to the world. On the run, Abdi and Tegan have no idea who they can trust – and, when they uncover startling new details about the program, they realize that thousands of lives may be in their hands.
A suspenseful, page-turning sequel to When We Wake that will keep readers on the edge of their seats and make them call into question their own ideas about morality — and mortality, too.
"Compelling and gripping"
"Compelling and gripping…it's the social justice consciousness she brings to these elements that make this title stand above most others. Her cast of characters is diverse but not tokenizing or whitewashed…the series is an excellent read for high school students"
– School Library Journal
"Elevated"
"[T]he novel is elevated by its social commentary, emphasizing the importance of fighting for justice in a world that has little of it-even if it means making difficult political and moral decisions."
– The Horn Book
"Impressed"
"The more I read of Karen Healey's work, the more impressed I become… I believe [she] may well be one of the best voices writing science fiction today."
– Tor.com
"Well-Crafted and Visionary"
"The villains and their tactics are believable and frightening, and the political and ethical questions raised are satisfyingly complex. … This is the best kind of speculative fiction, combining diverse, well-realized characters with thought-provoking dilemmas.
Suspenseful, well-crafted and visionary.
– Kirkus Reviews.
Karen Healey
Karen Healey is the award-winning author of thoughtful fantasy, science fiction, and magical romance for adults and young adults.