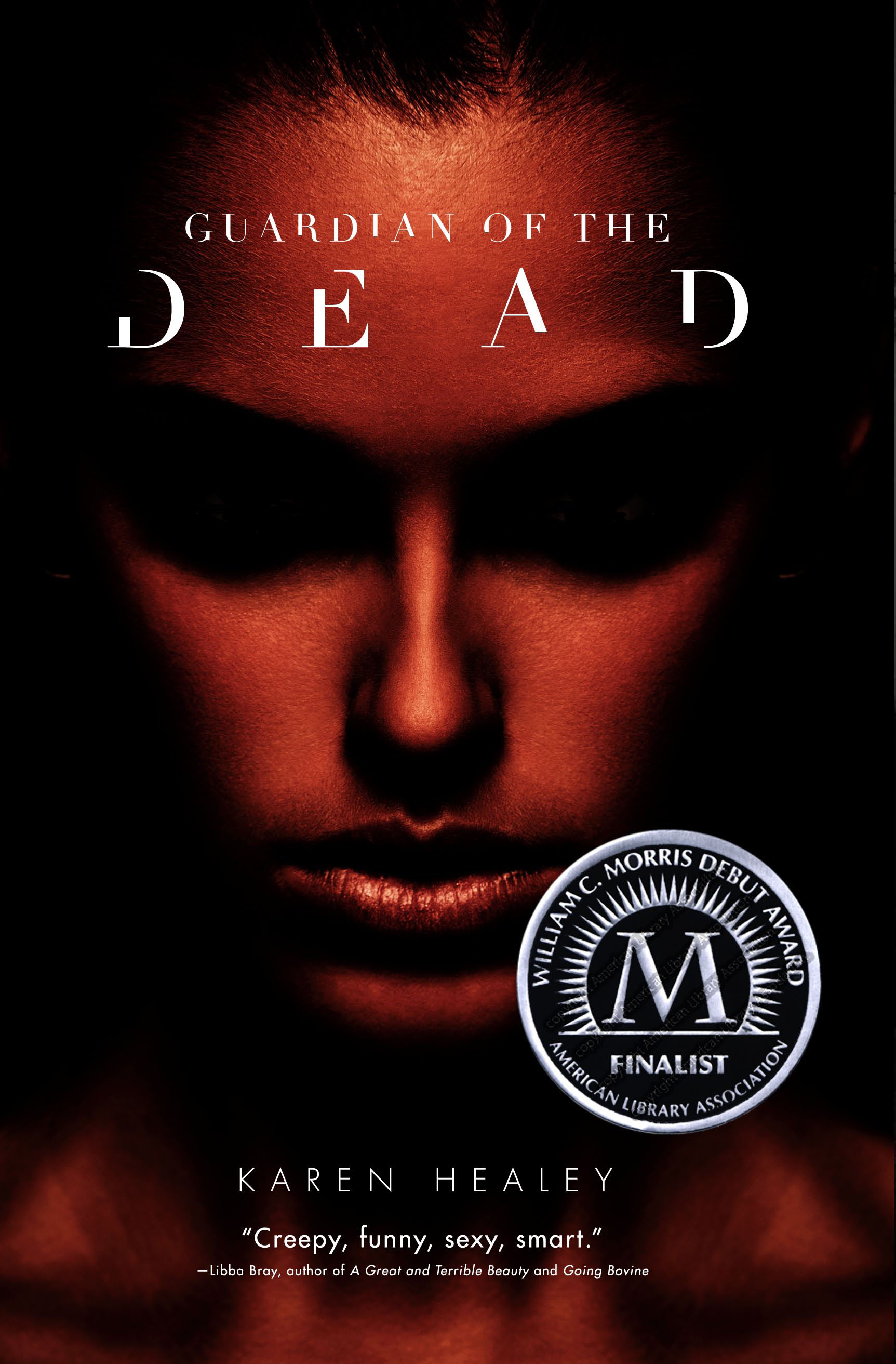 Guardian of the Dead.
Aurealis and Sir Julius Vogel Award Winner.
In less than a day I had been harassed, enchanted, shouted at, cried on, and clawed. I'd been cold, scared, dirty, exhausted, hungry, and miserable. And up until now, I'd been mildly impressed with my ability to cope.
At her boarding school in New Zealand, Ellie Spencer is like any ordinary teen: she hangs out with her best friend, Kevin; obsesses over her crush on a mysterious boy; and her biggest worry is her essay deadline. Until everything changes.
In the foggy woods near the school, something ancient and deadly is waiting. Can Ellie discover a power she never knew she possessed?
A gripping fantasy set on the shifting boundary between what is real and what is legend. 
"Fast and strong"
"[T]he weirdness and excitement increase exponentially. Healey has done a wonderful job… This story starts off fast and strong and just builds from there."
– School Library Journal
"Damn near flawless"
"[F]rom a plotting, writing, and world-building perspective, Guardian of the Dead is pretty damn near flawless. At surface level, the plot feels similar to many other YA supernatural novels… But this feeling of familiarity is only skin deep, as Guardian of the Dead [twists] this common YA plot premise into something much grittier and substantive."
-Thea James (The Book Smugglers)
"A new scene"
"Healey pulls readers in immediately with Ellie's funny, occasionally profane and often self-deprecating voice. The smart, strong protagonist is supported by a cast of equally intelligent peers. Fast-paced adventure and an unfamiliar, frightening enemy set a new scene for teen urban fantasy."
-Kirkus Reviews
"Great read"
"This is a great read for young adults and anyone who enjoys seeing girls kick butt." 
-Jacksonville.com
"Strikingly original"
"A thrilling and strikingly original story. Karen Healey expertly combines elements of fantasy, humor, romance, and coming of age."
-Junior Library Guild
"Vivid"
"Vivid imagery gives this story some compelling sequences, and its plot surprises make it a quick read."
-Horn Books
Karen Healey
Karen Healey is the award-winning author of thoughtful fantasy, science fiction, and magical romance for adults and young adults.