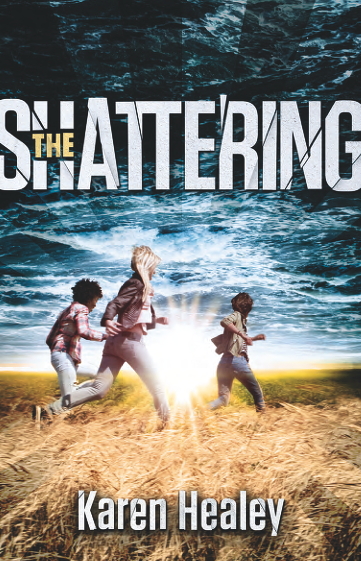 Click here to purchase on Amazon.
Click here to purchase on Barnes & Noble.
Click here to purchase on Kobo.
Click here to purchase on Apple Books.
The Shattering
"If you want to find out who murdered your brother, come with me."
Seventeen-year-old Keri likes to plan for every possibility. She knows what to do if you break an arm, or get caught in an earthquake or fire. But she wasn't prepared for her brother's suicide, and his death has left her shattered with grief.
When her childhood friend Janna tells her it was murder, not suicide, Keri wants to believe her. After all, Janna's brother died under similar circumstances years ago, and Janna insists a visiting tourist, Sione, who also lost a brother to apparent suicide that year, has helped her find some answers.
As the three dig deeper, disturbing facts begin to pile up: one boy killed every year; all older brothers; all had spent New Year's Eve in the idyllic town of Summerton. But when their search for the serial killer takes an unexpected turn, suspicion is cast on those they trust the most.
As secrets shatter around them, can they save the next victim? Or will they become victims themselves?
"Gut punch"
"Healey skillfully keeps her characters on an emotional roller-coaster even as they deal with physical threats. The climax delivers a gut punch that only underscores the sensitivity of the subject matter (without lessening the thrill at all)."
-Publishers Weekly
"Fresh"
"Healey seamlessly integrates noir and fantasy tropes to explore issues of suicide, trust, sexuality, race, insecurity and free will in a way that feels fresh."
-Kirkus Reviews
"Fantastic"
"The Shattering is a fantastic, gripping novel that manages to deal with mental illness, learning disabilities, racism, colonialism, cultural appropriation, class issues, sexuality, interracial relationships, sex positivity, and suicide without once coming across as a preachy after-school special."
-Disability in KidLit
Karen Healey
Karen Healey is the award-winning author of thoughtful fantasy, science fiction, and magical romance for adults and young adults.