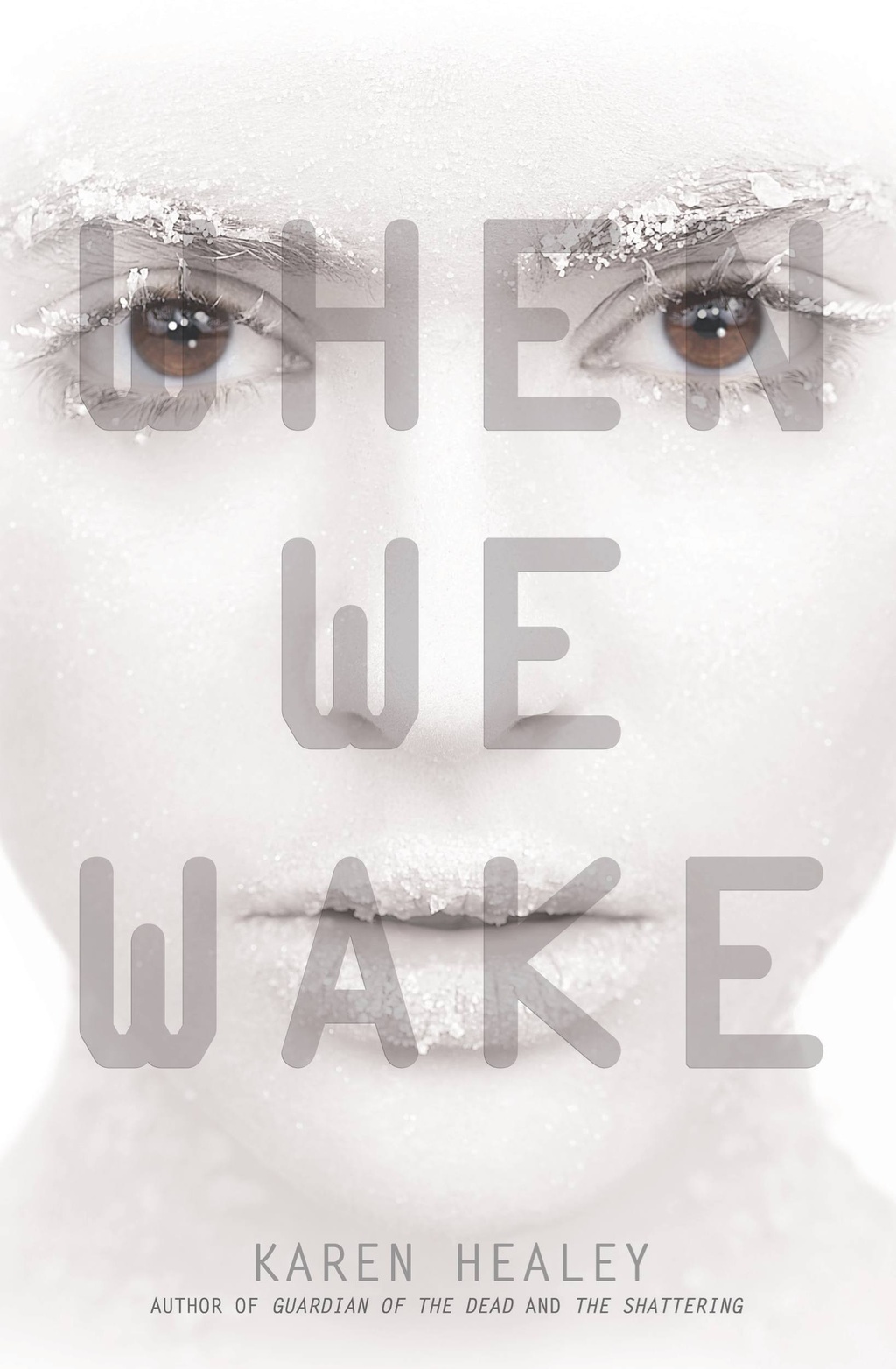 Click here to purchase on Amazon.
Click here to purchase on Barnes & Noble.
Click here to purchase on Kobo.
Click here to purchase on Apple Books.
When We Wake
My name is Tegan Oglietti, and on the last day of my first lifetime, I was so, so happy.
Sixteen-year-old Tegan could be any other girl living in 2027 – she's happiest when playing the guitar, she's falling in love for the first time, and she's joining her friends to protest the wrongs of the world: environmental collapse, social discrimination, and political injustice. But on what should have been the best day of Tegan's life, she dies – and wakes up a hundred years in the future, locked in a government facility with no idea what happened.
Tegan is the first person to be cryonically frozen and successfully revived, which makes her an instant celebrity – though all she wants is to rebuild some semblance of a normal life . including spending as much time as possible with musically gifted Abdi, even if he does seem to hate the sight of her. But the future isn't all she hoped it would be, and when appalling secrets come to light, Tegan must make a choice: Does she keep her head down and survive, or fight for a better future?
Award-winning author Karen Healey has created a gripping tale of an inspiring heroine living in a not-so-distant future that could easily be our own.
"Persuasive"
"Healey constructs a very persuasive future world…The story's injustices unfold in a way that's stark and unvarnished, and Tegan's determination to right the wrongs she finds will hit home with readers."
-Publishers Weekly
"Gripping"
"A gripping, human story set against the backdrop of a chillingly plausible future here."
– Sean Williams, Twinmaker series
"Stirring"
"A stirring and century-spanning adventure story that vividly shows how the future is created by our mistakes, our triumphs, and our love."
– Scott Westerfeld, Uglies, Zeroes
"Thoughtful and compelling"
"[A] fast-moving and carefully built science-fiction story … Accessible, thoughtful and compelling—science fiction done right."
– Kirkus Reviews
Karen Healey
Karen Healey writes thoughtful fantasy, science fiction, and magical romance for adults and young adults.