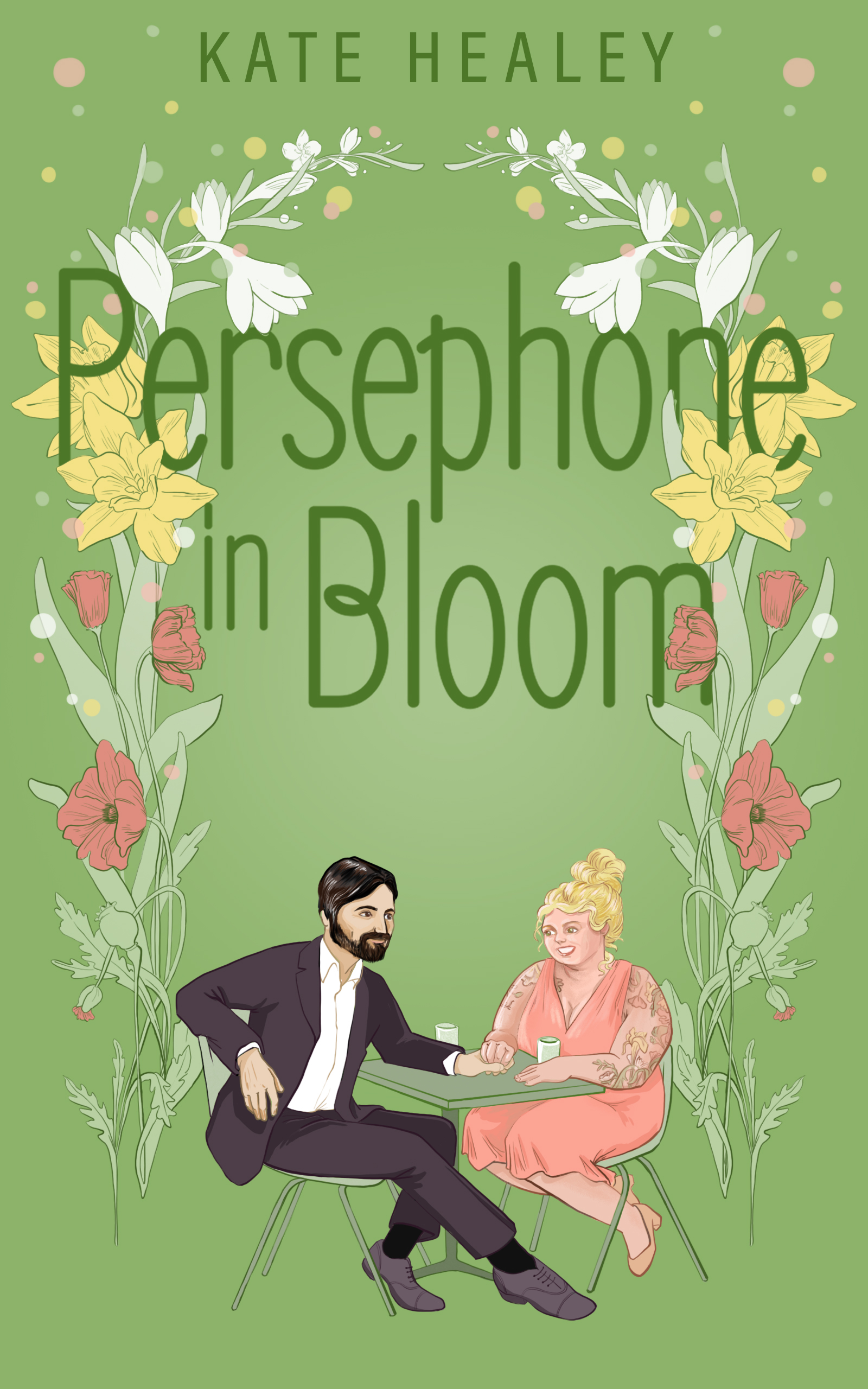 Persephone in Bloom
The first in a series of Greek myth inspired contemporary romances, coming May 2023! Pre-order now!
Hades, thanks for your email! Congrats to you and Persephone!! Will email Olympus HR policy for workplace dating soon.
Points for now:
she's an intern, you're CFO. We need to meet re: potential conflicts of interest

Your brother is also your boss, so loop him in asap
hope things are going great in the basement!
Mark Hermes
ps. her mom has left me voicemail?
pps. more than one voicemail??
At magazine publisher Olympus Inc, new intern Persephone Erinyes is trying to be her own woman. Head of Finance Hades Kronion is trying to make changes.
Love wasn't part of the plan.
"Addictive"
"This is such an addictively written contemporary romance. …  I ended up reading it in less than 24 hours and loving it."
Stephanie Burgis, author of Snowspelled and Scales and Sensibility
"Witty and insightful"
"'One of the year's best romance debuts. Healey's take on the classic myth is witty and insightful. I can't wait to read more!"
-Courtney Clark Michaels, author of the Pacific Passions and Hot Rugby Knights series.
Gorgeous
"Gorgeous, smart, feminist. if you're feeling the impending loss of Ted Lasso, and craving more witty workplace comedy with a side helping of ethical social commentary, this romance series is a great place to start." 
– Tansy Rayner Roberts, author of the Teacup Magic series
"Snappy and fun"
"Snappy and fun, packed with characters you care about finding faith in themselves – the perfect book to thaw your heart."
-Rem Wigmore, author of Foxhunt and Riverwitch
Kate Healey
Kate Healey is the contemporary romance alter-ego of Karen Healey, award-winning speculative fiction and YA author. Kate writes spicy contemporary romance with a mythological twist.